Responsible recycling
Collaborating to create a closed-loop system
ECMR offers your company the option of placing a container at your site. You can use the container as temporary storage for cleaning machines that you have collected. ECMR works together with producers and distributors in an active partnership. Companies understand the need for recycling machines and materials, but do not always have the required expertise and facilities. We make agreements with companies of this type. Their waste flows are diverted to ECMR.
We reduce the CO2 emissions that are released into the environment during transport by efficiently managing our waste collection activities. We collect end-of-life machines and materials from sites all over Europe and subsequently sort, dismantle and inspect them at our plant in Urk in the Netherlands. Our core values are also expressed by our choice of staff: we offer the long-term unemployed and young people with disabilities a role in the disassembly process at our site.
During the disassembly process, we assess how we can most sustainably handle the machine parts and materials that come into the facility. Parts that are in working order are set aside for further use. Other parts and materials are fully disassembled and broken down, after which the waste products are sorted and given a second life within our circular model. This all takes place in a "zero-emission" environment, thanks to the use of solar panels.
Our sustainable vision encompasses every aspect of our business operations. Ranging from entering into a partnership, in which we jointly set targets to achieve reduced waste, to the recycling process itself, which operates in the greenest possible manner. With the ultimate goal of creating a closed-loop re-use system, setting up a circular economy and globally reducing e-waste.
ECMR's services
Sustainability is the keyword
ECMR achieves maximum results through efficient disassembly and recycling procedures. Unnecessary waste disposal is successfully minimised by putting re-usable raw materials to use again in an appropriate manner. After all, 96% of most raw materials that are discarded as waste can be used again.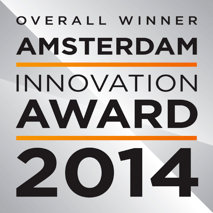 ECMR is a step ahead of the manufacturers of cleaning machines and materials in its thinking. We add a social aspect to the mix and consider production from an environmental perspective. How can the cleaning sector contribute as actively as possible to a cleaner world? ECMR aspires to be the connecting link in this process.
Our aim is to develop a 'zero-waste' economy through active partnerships. Our partners display the ECMR certificate and can upgrade their ISO certification thanks to this collaboration. ECMR came up with the answer to sustainability issues at a very early stage and now offers the market the expertise required to make the transition to a closed-loop system for re-using machines and materials. Our capabilities are demonstrated by the prizes and awards for innovation in the area of sustainability that we have won in recent years, and we are a member of ISSA.
We demonstrate Corporate Social Responsibility by recycling and re-using machines and materials, and in other ways. For example, we create opportunities on the work floor for unemployed people and young people with disabilities. And we also feel that we have a social duty to tackle the consequences of volume production elsewhere in the world, such as the impact of e-waste on developing countries. ECMR actively supports the René Kids Centre in Namibia, a charity that devotes its resources to creating a better living environment for disadvantaged children and families.
What can we do for you?
As an international player in the cleaning industry, we have become a link in the recycling chain for cleaning machines and materials. We have put our expertise to good use in collaboration with many European companies in the cleaning sector. We would very much like to work with you as well in order to achieve a smooth transition to a sustainable, closed-loop system for re-using machines and materials.
Please contact us