Stijn Wildiers
Member of BOMA's Executive Board
"The ECMR project improves the fit of our CSR approach. By participating in this project, we are able to offer our customers an efficient solution. BOMA has been considering and developing a recycling policy for our machines for some time. We have already started to implement measures to achieve this, however those initiatives have proved to be time-consuming for our technicians. Thanks to our participation in the ECMR project, our technicians can now focus on their key task again: repairs.''
Kees Wagtmans
Managing Director of Kärcher Benelux
"Eco-efficiency is a high priority at Kärcher. That commitment is demonstrated by the fact that we have been ISO 14001 certified since 1996 and by our strong focus on environmental management policy. The ECMR project fits perfectly with our vision on corporate sustainability. Obviously, we take recycling into account when developing new machines; i.e. we consider what should be done with the machine at the end of its life cycle. The ECMR project goes a step further by adding a social aspect in addition to reducing the impact on the environment. Actively caring for people and the environment obviously involves more than simply offering high-quality and durable cleaning machines to the market.''

Martijn Oechies
Sales Manager Tennant Benelux
"Tennant is slightly smaller than the major players in the European market, however we are one of the global market leaders. Our vision targets greater sustainability and greater responsibility in our operations. Obviously, we strive to keep our machines operational for as long as possible, however a machine eventually reaches the end of its useful service life. When that happens, you need to process it in a responsible manner. We are a strong supporter of ECMR because our participation in this initiative shows the industry that we accept our responsibilities. Obviously, large companies are capable of initiating a process like this on their own, however the breadth of participation in this case leads to much greater effectiveness. Not only is it more practical, we also make a clear statement as an industry. I advocate it because it shows the world that we have the 'balls' required to put aside our competitive battles for a while and join forces in support of a shared interest!''
Richard Evers
country division manager Ecolab Nederland
"The ECMR project is a great way of practically implementing the cradle-to-cradle-concept for machinery. That Ecolab attaches great importance to sustainability is demonstrated by our slogan: 'Sustainability is in our DNA' . We were also considering how to recycle machines but the lack of transparency about exactly what would happen to the machines at the end of their service lives remained a bone of contention. ECMR offers that transparency. In addition, we can also use ECMR certification as a sales tool. If Ecolab supplies a certificate guaranteeing responsible processing at the end of the service life of every machine it sells, customers will obviously be impressed. The project is also a fantastic way of cleaning up the market. It ensures that old machines do actually disappear from the market, rather than being offered for sale again by shady traders on Internet bidding sites.''
Michel de Bruin
Benelux, Chairman ISSA Benelux
"At ISSA, we are delighted with this project. It fits in perfectly with ISSA's desire to upgrade the cleaning industry. As far as I am concerned, all future participants should give ECMR a fair chance. It is a fantastic, enterprising and innovative company that should be embraced by the whole market. This will bring the cleaning industry to a higher level."
Roland Wink
Managing Director Hijman Schoonmaakartikelen B.V.
Hijman Schoonmaakartikelen B.V. is a full-service provider with a strong focus on sustainability. We offer professional training, reduce facility cleaning costs, achieve time savings and deliver a perfect cleaning result based on collaboration with our customers.

Our sustainable approach puts us under an obligation to act in a responsible manner: for example when processing "customer waste". The highly sustainable solutions offered by ECMR fit our needs like a glove. You no longer need to look for your own solutions.

Regardless of whether you need to dispose of used machines, batteries, electrical cables or power packs, ECMR either uses them to produce a complete operational machine again, or ensures responsible re-use.

We all need to pull together to ensure that the cleaning sector sets its sights on the highest level of achievement on Lansink's ladder: prevention of waste in the broadest possible sense.

ECMR and Hijman are showing others the way.

Henk Toering
Country Director Diversey
Sustainability is an important driver, both for me personally and for my company. As a consumer, I try to do my bit by closely monitoring my electricity and gas usage.

As a business, we try to minimise our environmental footprint in countless different ways. Our SURE product line is an excellent example as it is completely made from plant-based materials such as coconut husks and corn plant leaves.
ECMR dismantles our machines for us in a sustainable manner that ensures maximum re-use and prevents residual material from finding its way back into the environment.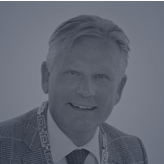 Pieter van Maaren
Mayor of Urk
ECMR has a clear sustainability-focused vision and mission that promote greater awareness in companies and institutions and also make us think about how we can optimally tackle environmental issues in our role as a municipal and provincial authority.

In our opinion, ECMR adds value when it comes to circular business practices and minimising the destruction of our raw material assets within the envelope of the current European production environment.

Both the Municipality of Urk and the Provincial Authority of Flevoland are proud of the way in which ECMR has practically applied a sustainability development that makes a valuable contribution to achieving our ecological objectives for the coming years.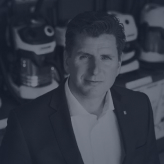 Jean Paul Christy
Managing Director Kärcher Nederland
We must all pull together to create a better world for future generations.
In the cleaning industry, we are fortunate in having ECMR's initiative, which is both transparent and highly accessible to all players. There are no excuses for half-hearted attempts now and ECMR ensures that we benefit from all the latest developments. In Kärcher's view, this is a perfectly logical development, which also helps us to shoulder our social responsibilities.